ThriftTrac is business software for the thrift industry.
Track every customer transaction effortlessly
Track every donation efficiently
Track every process easily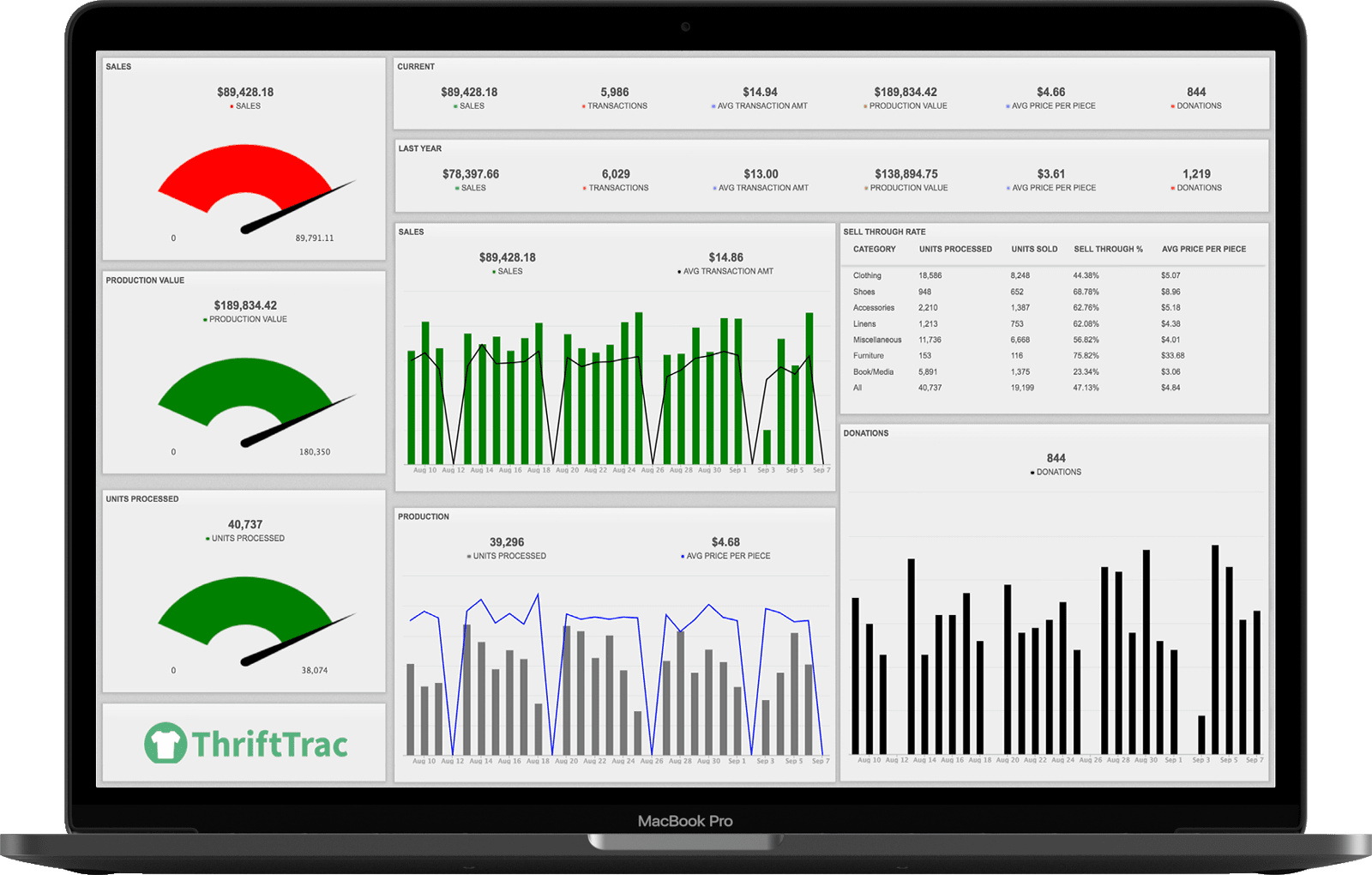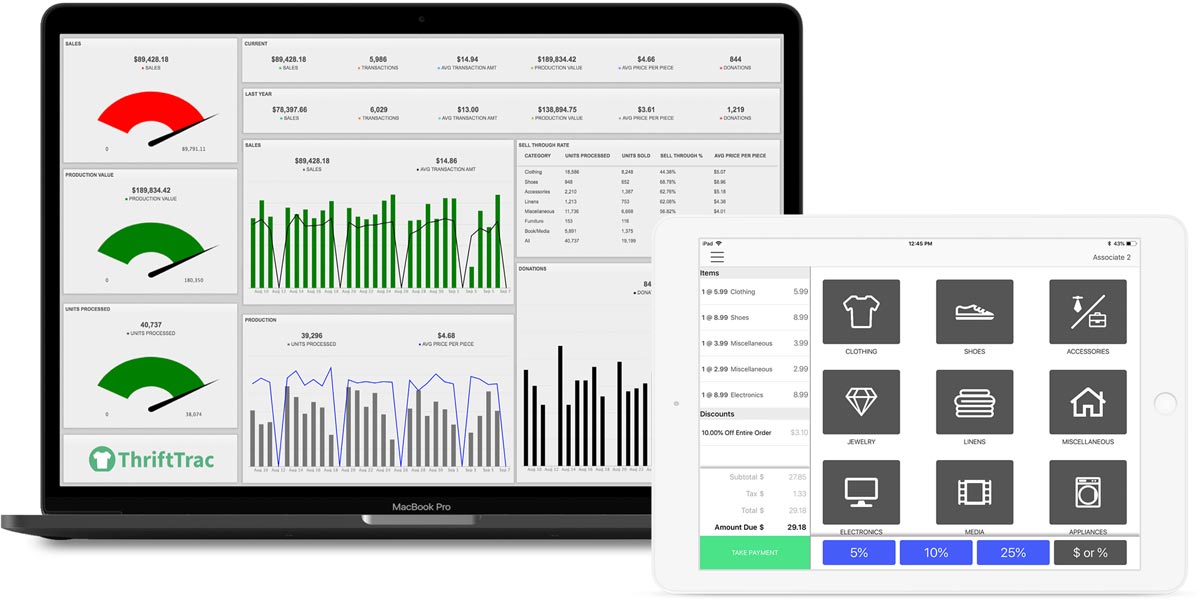 ThriftTrac is business software for the thrift industry, turning data into actionable intelligence and driving greater profitability for your thrift operation.
ThriftTrac comprises three modules that can work independently but are powerful together.
Every retailer loves to hear the cash register ring. For a thrift operator, all the work of receiving a donation, sorting, pricing and displaying individual items culminates in the purchase by a customer. And since each and every item is unique, a typical point-of-sale system that includes inventory management is overkill.
OnTrac makes the customer transaction effortless for your employees and the customer. The iPad-based app includes an intuitive interface to speed training of your team. And the integration with ThriftTrac's web portal allows for easy customization of categories, tax rate and payment types for each location of your entire organization. And end-of-day reconciliation processes are quick and easy.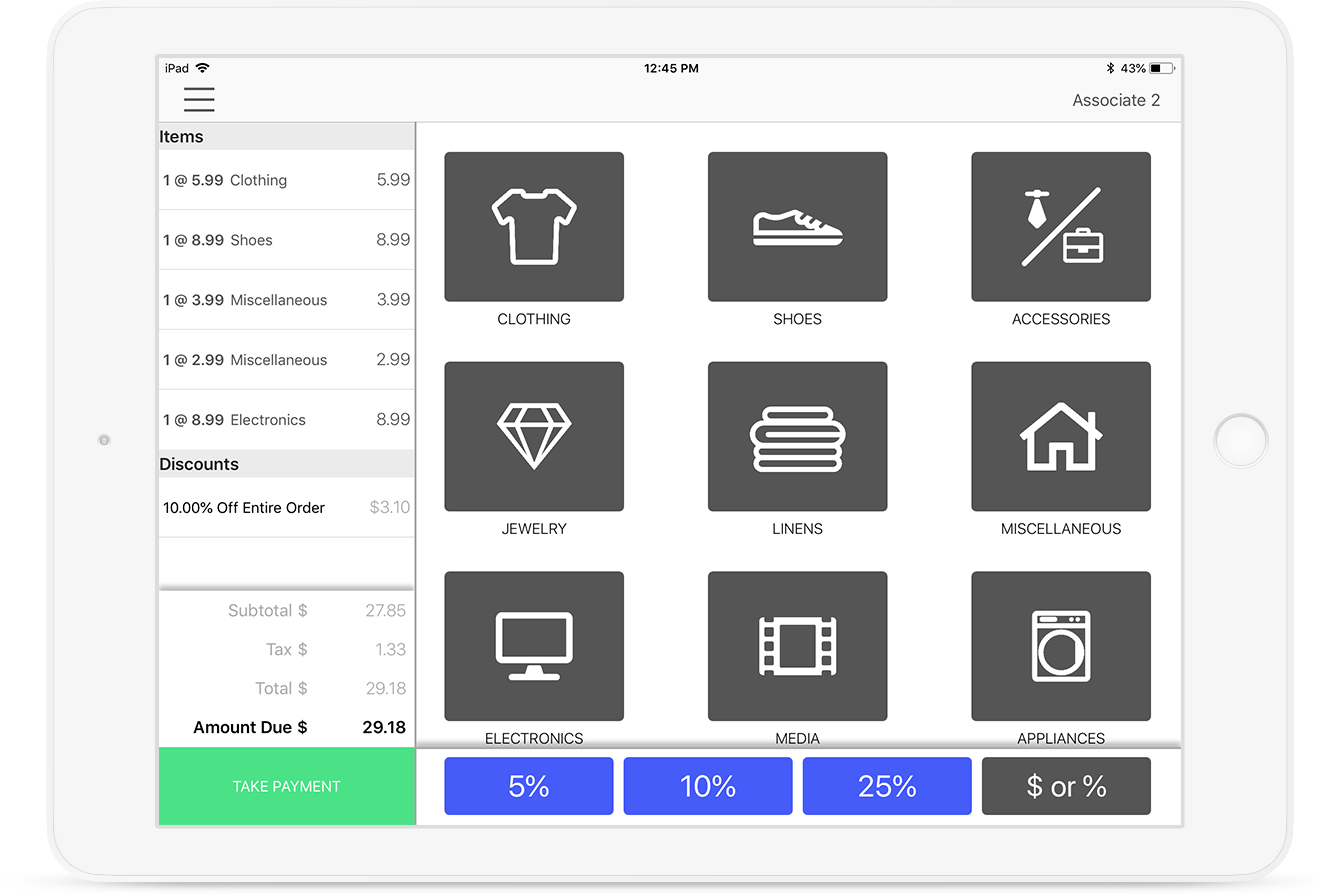 Donations are the lifeblood to a thrift store operation. With ThriftTrac, track each donation and the generous donor who gave efficiently. Deliver an automated receipt for a quick and impactful follow up to increase donations. Plus capture information on churches, businesses, and other organizations connected to your donors.
Put your growing list of donors and their associated partners to work through additional outreach via e-mail, phone, or mail to increase giving to your organization. According to research conducted by Blackbaud, "median revenue for a multi-channel donor is nearly double that of an online-only donor and quadruple that of an offline-only donor."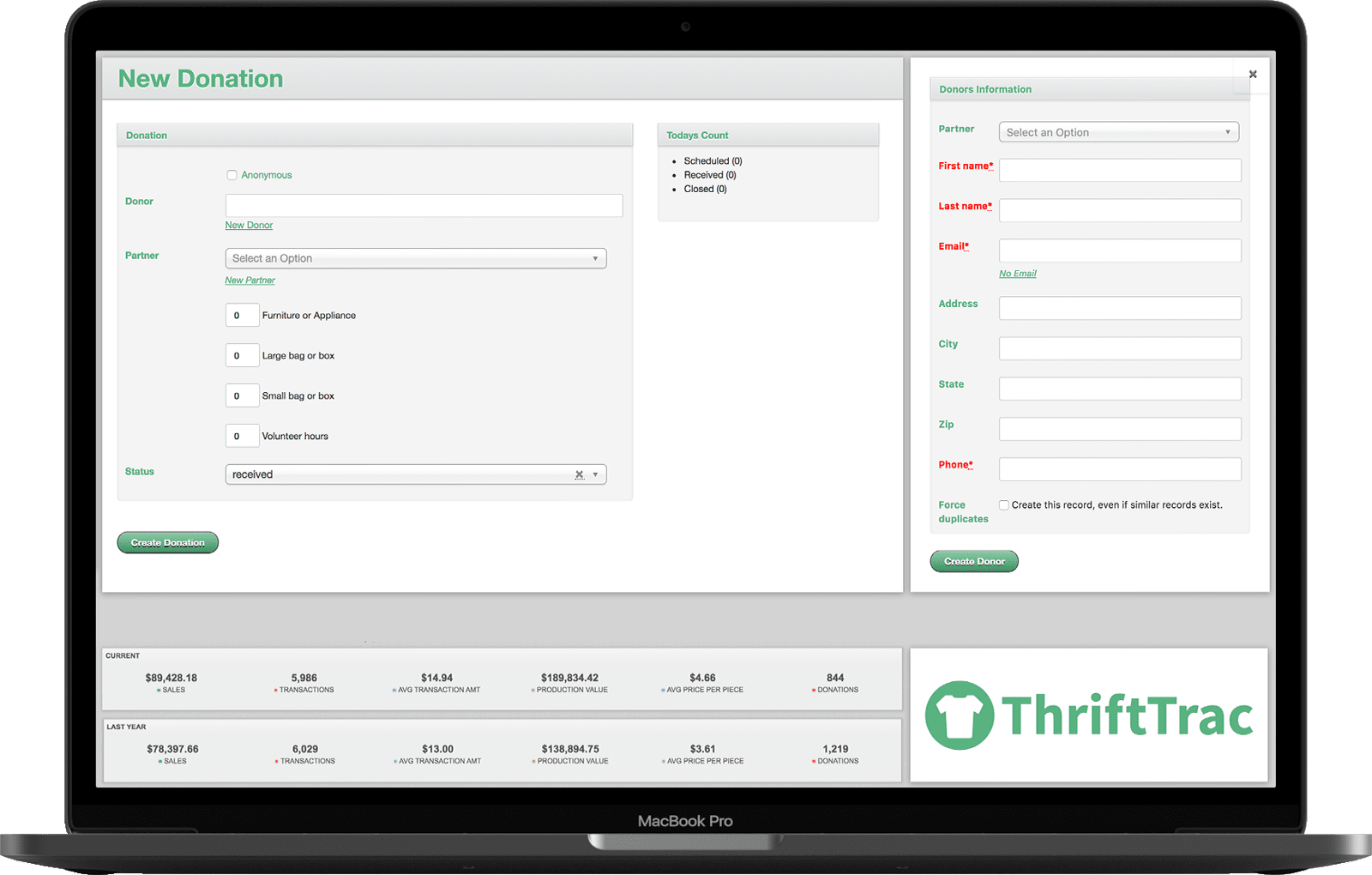 Capturing donor and customer interactions is important, but the process of transforming a donation into dollars is where profitability happens. ThriftTrac records key performance indicators for your processing, retail, transportation and wholesale teams. These metrics are then combined in a dashboard so you can visualize the effectiveness of your organization and then make informed decisions.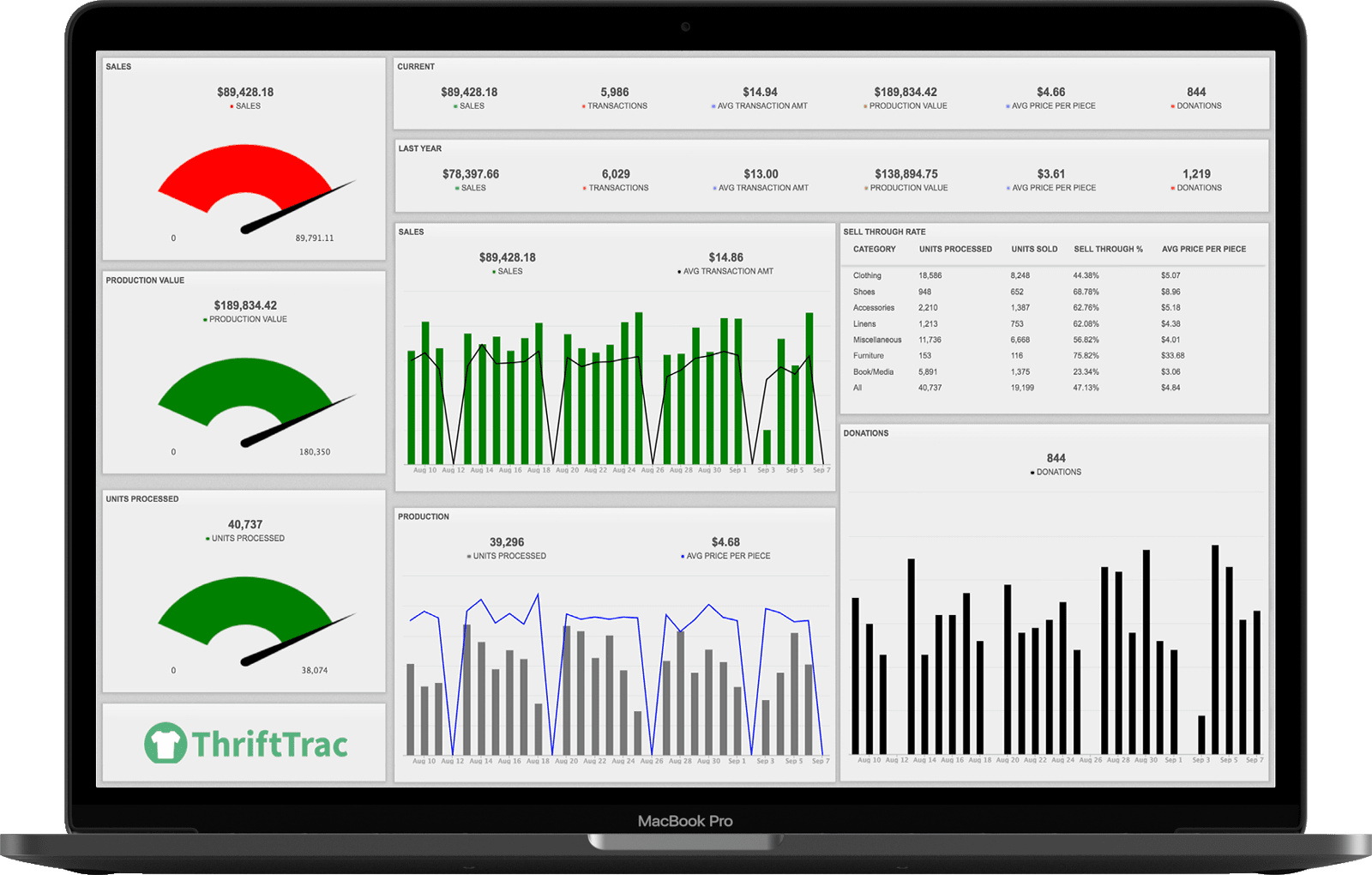 Pricing and Sign Up
Want a quick quote, or ready to get started? Select your modules and your number of locations. Then you'll be able to discuss your quote with us or complete the sign up process by entering your billing information. We'll contact you to customize ThriftTrac to meet your specific needs and complete the on-boarding process.